Manually embroidered Romanian blouses





(0)
ii brodate manual nostalgia
Buy with confidence manually embroidered Romanian blouses and folk costumes online.
High quality handmade embroidery since 2000.

Worldwide shipping!
We gladly accept returns within 14 days of delivery.
In our store you can find only authentic hand-embroidered Romanian clothes.
This embroidered Romanian blouse was handmade 40 years ago and has never been worn.
It is part of a batch of them exported in the 80s and reimported by us in 2023.
Purchasing a vintage Romanian blouse, your wardrobe becomes a treasure trove of history, infused with the essence of traditional craftsmanship.
Each of the manually embroidered traditional Romanian blouses that we are selling is a piece of art.
The richness of the embroidery and the carefully selected embroidery threads makes the blouses so distinct.
This blouse is L size. (circumference of the blouse is 130 cm).
Loose fit with adjustable strings on the neck line and at the wrist.
Blouse care: Hand-wash in cold water (maximum 30*C) and ironing or Dry Cleaning.
We are shipping worldwide since 2000! 
Shipping next working day!
-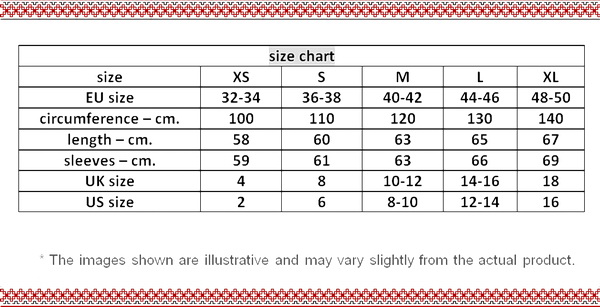 ii brodate manual nostalgia