Romanian embroidered blouse Ileana





(0)
ie cusuta manual 654 navy
Authentic Romanian embroidered blouse - handmade Romanian blouses.
High quality handmade embroidery since 2000.

Worldwide shipping!
We gladly accept returns within 14 days of delivery.
Stunning handmade Romanian embroidered peasant blouse.
The high quality embroidery of this unique Romanian blouse is handmade. It took three weeks to complete the embroidery work for this blouse.
Fabric is fine gauze white cotton.
We are shipping worldwide since 2000!
Payment method is by Credit Card, PayPal or wire transfer.
Shipping term: Next working day.
As all our blouses are manually embroidered, our collection is very limited.
-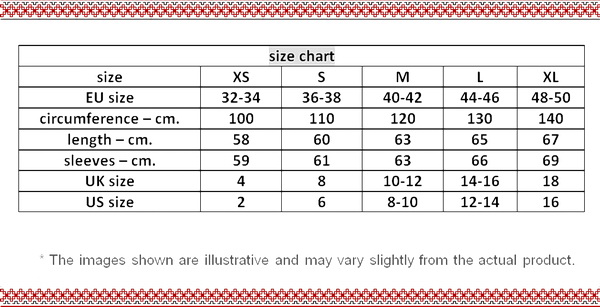 ie cusuta manual 654 navy